Nearshore Software Development Services
Unlock the full potential of your software projects with our nearshore software development services.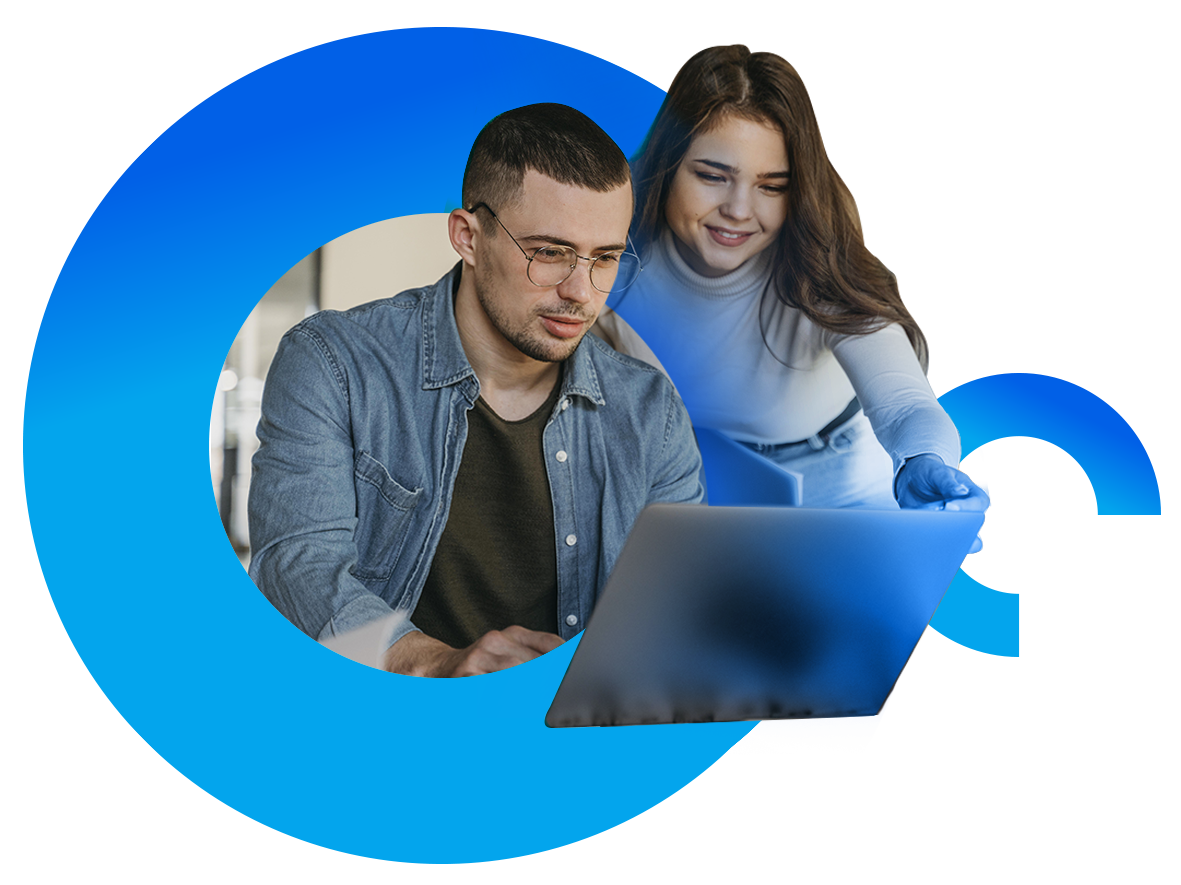 Accelerate Your Software Development with Nearshore Solutions
At Vanguard X, we offer cutting-edge nearshore software development services to help you propel your projects forward. With our nearshore solutions, you can tap into a vast talent pool of skilled developers who are located in neighboring countries and share similar time zones, ensuring seamless collaboration and efficient communication.
we provide
Nearshore Software Development Services
Dedicated
Team
Boost your development by securing a committed nearshore team. Our seasoned experts work solely on your tasks, assuring complete concentration and commitment to your software goals.
Enhance your IT staff with our nearshore talent to fill skill voids or manage bigger projects. Rapidly expand your squad and get specialized knowledge without the hassles of conventional recruitment.
Utilize our nearshore expertise to speed up your product's journey. We handle all development stages, from concept to delivery, freeing you to zero in on main business operations.
Advantages of
Nearshore
Development Services

01
01
Proximity and Time Zone Alignment
Nearshore development boasts proximity benefits. Being in neighboring countries, there's synchronized working hours, reduced communication barriers, and improved collaboration. The geographical closeness enhances efficiency in project management, fostering a more streamlined development process.
02
02
Cost Savings
Nearshore development is a more budget-friendly alternative compared to onshore. By utilizing this approach, you're able to hire high-caliber developers at more competitive rates. This not only reduces overall project expenses but also ensures you don't compromise on the quality of work delivered.
03
03
Cultural Compatibility
Opting for nearshore teams often means collaborating with countries that have similar cultural nuances. This similarity in backgrounds ensures smoother communication, better understanding, and a synergistic working relationship. Such cultural harmony invariably leads to superior project outcomes.
04
04
Access to Top Talent
Renowned for their expertise, nearshore development centers are a hotspot for top IT professionals. These experts are proficient in the latest tech trends and tools. Engaging with a nearshore entity ensures your projects are in the hands of seasoned professionals, bringing both skill and knowledge to the table.
05
05
Agility and Flexibility
Nearshore teams are celebrated for their adaptability. Their ability to swiftly pivot as per changing project needs, scale operations as required, and modify strategies to suit dynamic business requirements is unparalleled. This agility ensures faster product launches, and an acute responsiveness to market shifts.
06
06
Quality and Standards
Nearshore software development services often adhere to international quality standards, industry best practices, and modern software development methodologies. Working with a reputable nearshore development company ensures that your projects are delivered with a high level of quality, code standards, and adherence to best practices.
Unlock Your Software Development Potential Today!
HOW WE WORK
Our Nearshore Development Process
01
Discovery and Requirements Gathering
First, We understand your project requirements and objectives. Our dedicated team works closely with you to gather information, identify stakeholders, and define project scope.
02
Project Planning and Strategy
Based on requirements, we create a project plan with milestones, resources, timelines, and development methodology (Agile or Waterfall).
03
Design and Architecture
Our nearshore development team designs a robust and scalable software architecture that aligns with your requirements. We prioritize a user-centric approach, creating wireframes, prototypes, and design mockups for a seamless user experience (UX).
04
Development and Coding
Our nearshore developers code the software solution, following best practices, standards, and leveraging the latest technologies to build a high-quality software solution that meets your specifications.
05
Testing and Quality Assurance
Quality is our priority. Our nearshore software development process includes rigorous testing and quality assurance (QA) at multiple stages. We perform functional, performance, security, and usability testing to address any issues or bugs.
06
Deployment and Support
After testing, we deploy the software to the target environment. Our nearshore team ensures a smooth transition to production and provides ongoing support and maintenance for optimal operation.
RECENT PROJECTS
Our Latest Case Studies
Why choose Vanguard X
to bring your vision to life:
We have highly qualified experts with excellent technical knowledge and experience in the use of the latest software, tools, frameworks, and technologies to overcome any challenge and meet our clients' demands.
EXPERIENCED TEAM
All our talented professionals have excellent management skills and are qualified in every major technology and methodology.
AGILE CULTURE
Our team is highly adaptable, flexible, and innovative when it comes to new challenges and disruptive technological innovation.
SIMILAR TIME-ZONE
We can attend meetings, join virtual calls, and work alongside together in the same time zone.
COMMUNICATION SKILLS
We value not only exceptional technical knowledge but also the ability to effectively communicate with others. Soft skills are a must-have for our developers, as they play a crucial role in team's success.
More information
Frequently Asked Questions
What is nearshore software development?
Nearshore software development refers to the practice of outsourcing software development projects to teams located in nearby countries with geographical and cultural proximity. It offers advantages such as cost savings, enhanced communication, and access to a skilled talent pool.
Why should I choose nearshore software development services?
Nearshore software development services provide several benefits, including cost savings, access to top talent, cultural compatibility, and streamlined communication. With nearshore services, you can leverage skilled developers at competitive rates while ensuring effective collaboration and high-quality project outcomes.
How do you ensure the quality of nearshore software development projects?
We prioritize quality throughout the nearshore software development process. Our nearshore development teams follow industry best practices, quality assurance measures, and rigorous testing protocols to ensure that the software meets your requirements and adheres to the highest standards.
How do you manage communication and collaboration in nearshore software development?
We understand the importance of effective communication in nearshore software development. We utilize various communication tools and platforms to facilitate real-time collaboration and maintain regular communication with our clients. Our nearshore development teams are in close alignment with your time zone, ensuring seamless communication and efficient project management.
contact details
Contact us
We endeavor to answer all inquiries within 3 hours on business days. We are more than happy to help you!
GET IN TOUCH
Ready to get started?