Big Data Analytics Services in Los Angeles
At Vanguard X, we specialize in providing cutting-edge solutions that help businesses derive valuable insights and make informed decisions in Los Angeles.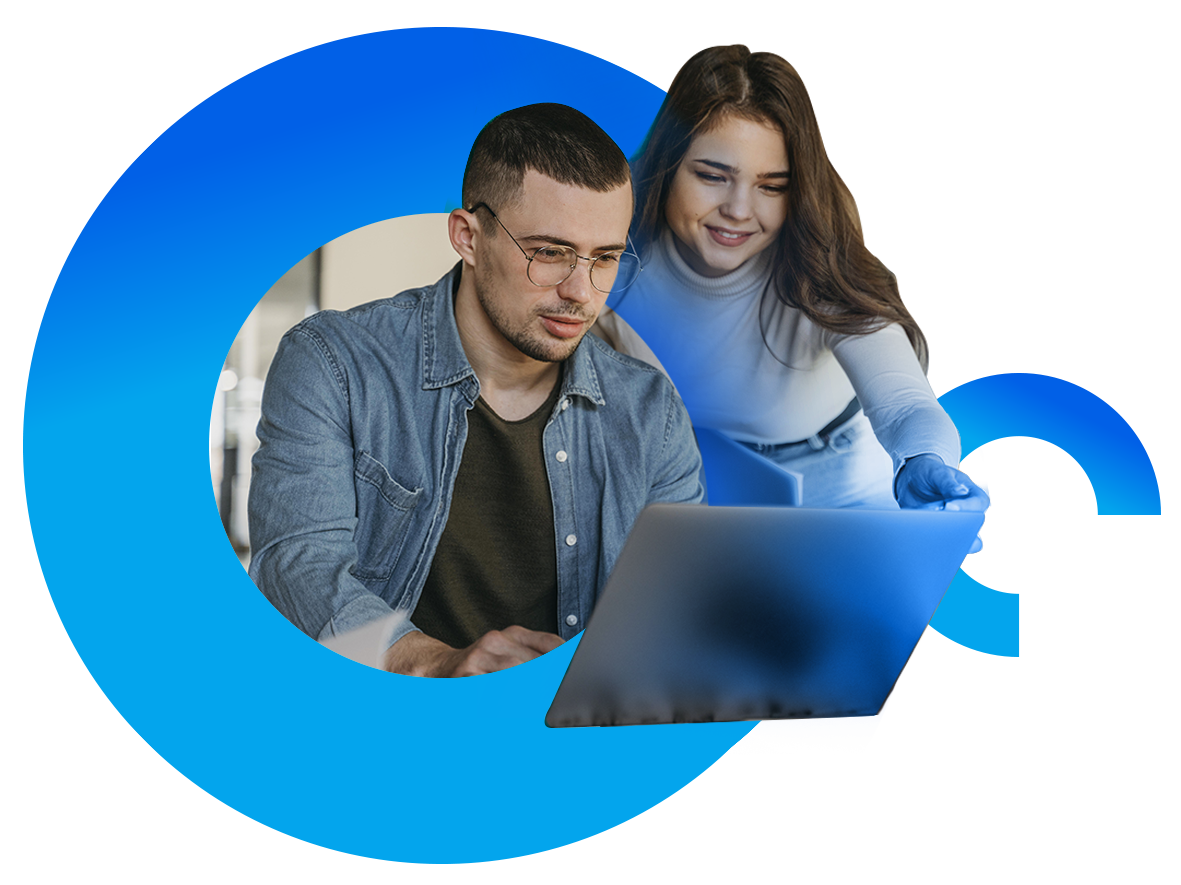 In today's world, big data analytics is driving everything we do online, across all industries in Los Angeles.
Big Data analytics has enormous value as it helps organizations in Los Angeles leverage their data and use it to their advantage. This, in turn, leads to smarter and more efficient business movements, new opportunities, higher profits, and happier customers.
we provide
Big Data Analytics Services in Los Angeles
Data collection and integration
Gather and consolidate data from various sources to create a unified and reliable dataset for analysis.
Data exploration and visualization
Discover patterns, and correlations in your data through exploratory analysis and visually compelling dashboards.
Predictive analytics
Leverage advanced statistical modeling and machine learning techniques to forecast outcomes and make data-driven predictions.
Text analytics and sentiment analysis
Extract valuable insights from unstructured text data, such as customer feedback, social media posts, and reviews.
Real-time data
analytics
Process and analyze data in real time to gain immediate insights and respond quickly to changing business conditions.
Data mining and pattern recognition
Identify hidden patterns and trends in large datasets to uncover valuable business insights.
How can you benefit from Big Data Anayltics Services
Thanks to our software development services you can obtain significant cost reductions when storing large amounts of data, as well as being able to identify smarter and more efficient ways of doing business.
Faster and better decision making
With the ability to analyze new data sources, companies can quickly review the information and make decisions based on what they have learned.
New products and services
Thanks to the ability to measure the needs and satisfaction of customers through analytics, it is possible to offer them what they want.
Take Control of Your Data with Big Data Analytics Services in Los Angeles
Our Big Data Analytics Process
Data Discovery
We identify the data sources and understand your business goals and analytical requirements.
Data Preparation
We cleanse, integrate, and transform the data to ensure its quality and suitability for analysis.
Data Analysis
Our data scientists employ advanced analytics techniques to uncover meaningful insights and patterns in your data.
Insights and Reporting
We deliver actionable insights through intuitive visualizations and comprehensive reports.
RECENT PROJECTS
Our Latest Case Studies
Why choose Vanguard X
to bring your vision to life:
We have highly qualified experts with excellent technical knowledge and experience in the use of the latest software, tools, frameworks, and technologies to overcome any challenge and meet our clients' demands.
EXPERIENCED TEAM
All our talented professionals have excellent management skills and are qualified in every major technology and methodology.
AGILE CULTURE
Our team is highly adaptable, flexible, and innovative when it comes to new challenges and disruptive technological innovation.
SIMILAR TIME-ZONE
We can attend meetings, join virtual calls, and work alongside together in the same time zone.
COMMUNICATION SKILLS
We value not only exceptional technical knowledge but also the ability to effectively communicate with others. Soft skills are a must-have for our developers, as they play a crucial role in team's success.
More information
Frequently Asked Questions
What is the role of big data analytics in a business in Los Angeles?
Big data analytics helps businesses in Los Angeles extract insights from large and complex datasets to make data-driven decisions, identify patterns, trends, and correlations, and optimize processes for improved efficiency and competitiveness.
How can big data analytics benefit my business in Los Angeles?
Big data analytics can provide several benefits, including enhanced decision-making, improved operational efficiency, better customer understanding, targeted marketing, predictive analytics, and proactive risk management.
Can big data analytics provide actionable insights for my business?
Absolutely! Big data analytics  services has the power to transform raw data into actionable insights that can drive business growth. By analyzing large volumes of data, you can gain valuable insights into customer behavior, market trends, operational inefficiencies, and more. These insights enable you to make informed decisions, optimize strategies, and take proactive measures to achieve your business goals.
How can big data analytics drive business growth and innovation?
Big data analytics empowers businesses in Los Angeles to uncover hidden patterns, trends, and customer behaviors. By leveraging these insights, you can develop targeted marketing strategies, identify new market opportunities, innovate products or services, and stay ahead of the competition. It enables data-driven innovation and strategic decision-making to drive sustainable business growth.
contact details
Contact us
We endeavor to answer all inquiries within 3 hours on business days. We are more than happy to help you!
GET IN TOUCH
Ready to get started?