AI Software Development Services in Chicago
At Vanguard X, we offer comprehensive AI software development services in Chicago to help businesses leverage the potential of AI technology.
We Provide
Artificial Intelligence
Development Services in Chicago

01
01
AI application development services
Develop intelligent applications powered by AI algorithms and technologies to automate tasks, enhance decision-making, and improve user experiences.
02
02
AI software development solutions
Build custom AI software solutions that enable businesses to analyze and leverage data effectively, gain insights, and optimize operations.
03
03
AI consulting and strategy
Receive expert guidance and consulting services to identify the right AI solutions for your business, develop an AI strategy, and implement AI technologies effectively.
04
04
Machine learning development
Develop machine learning models and algorithms that enable computers to learn from data and make accurate predictions or decisions without explicit programming.
05
05
Natural language processing (NLP)
Utilize NLP techniques to enable machines to understand and process human language, enabling applications such as chatbots, sentiment analysis, and language translation.
06
06
Computer vision development
Create computer vision systems that enable machines to interpret and analyze visual data, enabling applications such as image recognition, object detection, and video analysis.
Unleash the power of AI for your business in Chicago
Our AI Development Working Process
01
Requirement Analysis
We deeply understand your business goals and needs to define project requirements.
02
Design and Development
Our experts design and develop a tailored AI solution using cutting-edge technologies.
03
Testing and Quality Assurance
Rigorous testing ensures the functionality and performance of the AI software solution.
04
Deployment and Integration
We seamlessly deploy and integrate the AI solution into your existing infrastructure.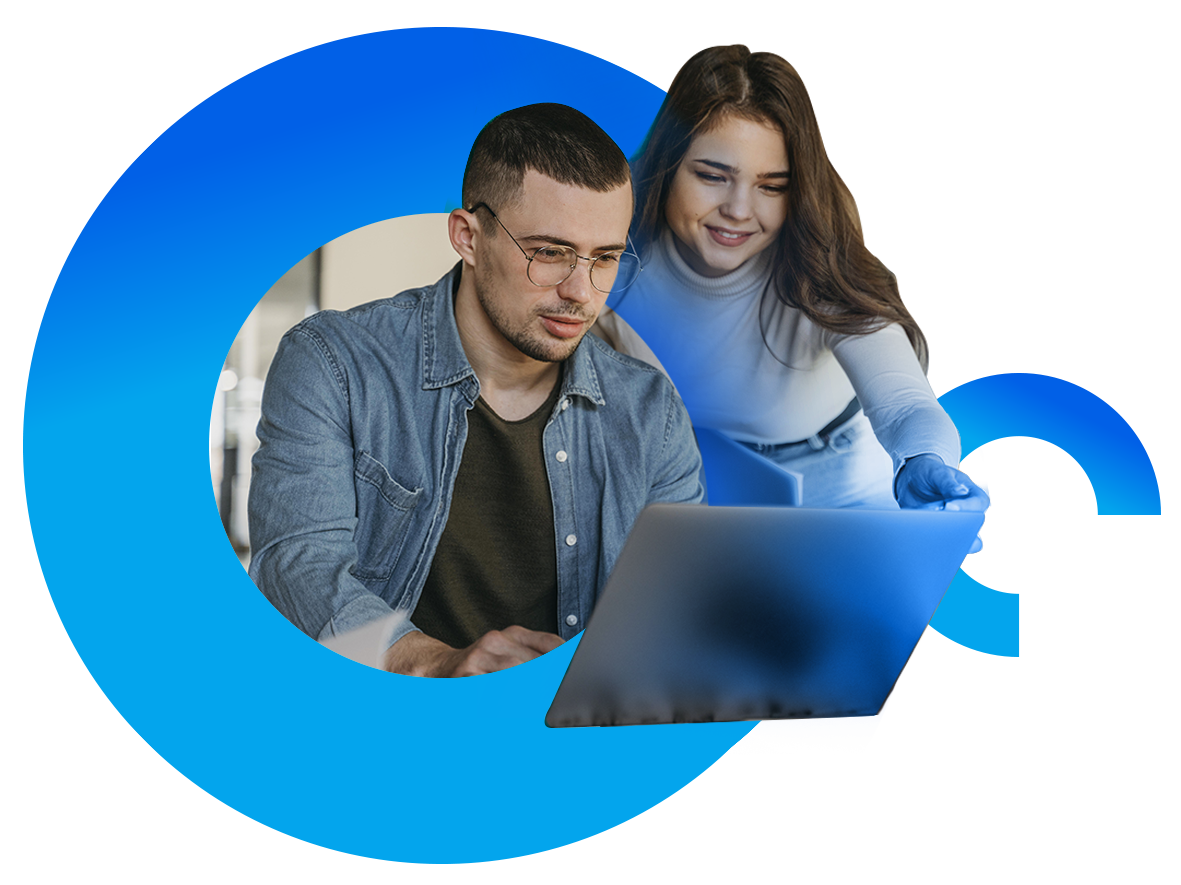 Discover the 4Ps of AI benefits:
The distribution and launch of the product will have to be planned. With AI, you can find the best way to do it.
AI can optimize production. You must know what to do, how much to do and how to do it. 
AI allows us to predict behaviors. It can be helpful to take advantage of new market demand.
Anticipate any potential problems. Our AI expertise allows us to make intelligent and accurate forecasts. 
You can request a specific P. However, we will monitor all of them.
RECENT PROJECTS
Our Latest Case Studies
Why choose Vanguard X
to bring your vision to life:
We have highly qualified experts with excellent technical knowledge and experience in the use of the latest software, tools, frameworks, and technologies to overcome any challenge and meet our clients' demands.
EXPERIENCED TEAM
All our talented professionals have excellent management skills and are qualified in every major technology and methodology.
AGILE CULTURE
Our team is highly adaptable, flexible, and innovative when it comes to new challenges and disruptive technological innovation.
SIMILAR TIME-ZONE
We can attend meetings, join virtual calls, and work alongside together in the same time zone.
COMMUNICATION SKILLS
We value not only exceptional technical knowledge but also the ability to effectively communicate with others. Soft skills are a must-have for our developers, as they play a crucial role in team's success.
More information
Frequently Asked Questions
What is artificial intelligence development?
Artificial intelligence development services in Chicago involves the creation of software and systems that can simulate human-like intelligence and perform tasks that typically require human intelligence, such as decision-making, problem-solving, and pattern recognition.
What are the benefits of using artificial intelligence in a business in Chicago?
Implementing artificial intelligence in a business in Chicago can provide several benefits, including improved efficiency, automation of repetitive tasks, enhanced data analysis and insights, personalized customer experiences, and the ability to make data-driven decisions more quickly and accurately.
How can artificial intelligence development services help my business?
AI Software development services can help your business by creating custom AI solutions that address your specific needs. These services can range from developing AI-powered applications and chatbots to implementing machine learning algorithms and computer vision systems, enabling automation, data analysis, and intelligent decision-making.
How long does it take to develop an artificial intelligence solution?
The timeline for developing an artificial intelligence solution in New York can vary depending on the complexity of the project, the specific requirements, and the availability of data. It typically involves multiple stages, including requirement analysis, design, development, testing, and deployment. The duration can range from a few weeks for simpler projects to several months for more complex and customized solutions.
contact details
Contact us
We endeavor to answer all inquiries within 3 hours on business days. We are more than happy to help you!
GET IN TOUCH
Ready to get started?