Customized digital banking solution
It is a mobile banking application for Android and iOS developed in an integrated and customized way for the customer to obtain a digital banking solution. Pay your expenses in the easiest way possible!
Our team opted for a modern and clean sans serif typeface.
A B C D E F G H I J K L M N O P Q R S T U V W X Y Z
a b c d e f g h i j k l m n o p q r s t u v w x y z
1 2 3 4 5 6 7 8 9 10
Regular SemiBold
Our designers chose vibrant colors that contrast with the blue in the background.
The idea was to guide the user step by step to sign up for the application. We wanted the process to be completed in a few taps. Our goal was to make it as easy as possible to use, through an intuitive interface.
We decided to design the application in night mode to avoid eyestrain. We used different shades of blue to distinguish the hierarchies. For the call to action we chose a gradient that contrasts with the background.
The main challenge of the app was the linking of the cards and the security of the transactions.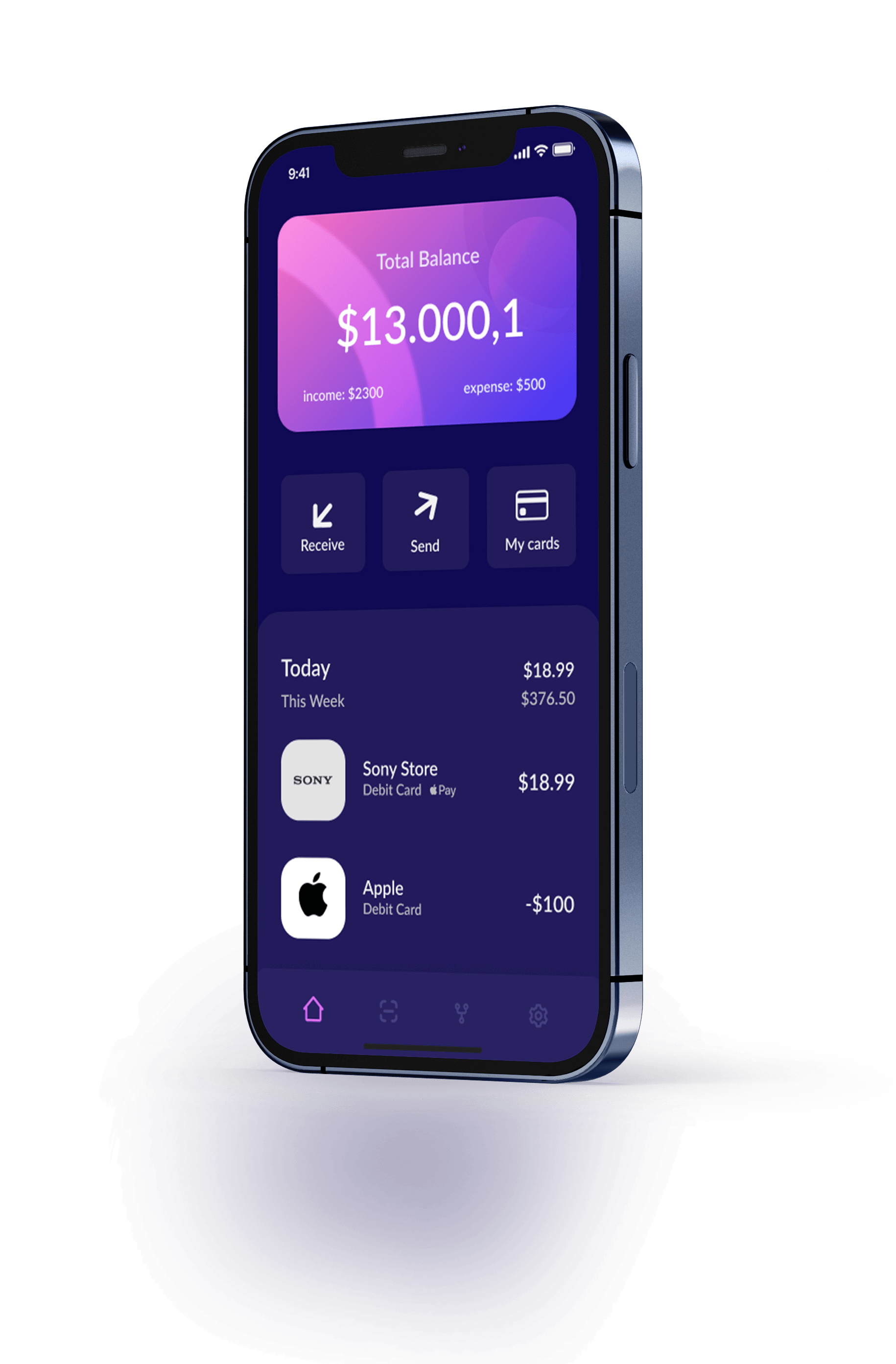 View and control your expenses in the same app, keeping track of your cash inflows and outflows.
Cards can be linked in just one place, and payments can be easily sent to different users through the linked cards.
Facial recognition as a verification method for increased transaction security, and identity validation for bank account creation and personal CVU access.