Customized Digital Banking Solution
It is a mobile banking application for Android and iOS developed in an integrated and customized way for the customer to obtain a digital banking solution. Pay your expenses in the easiest way possible!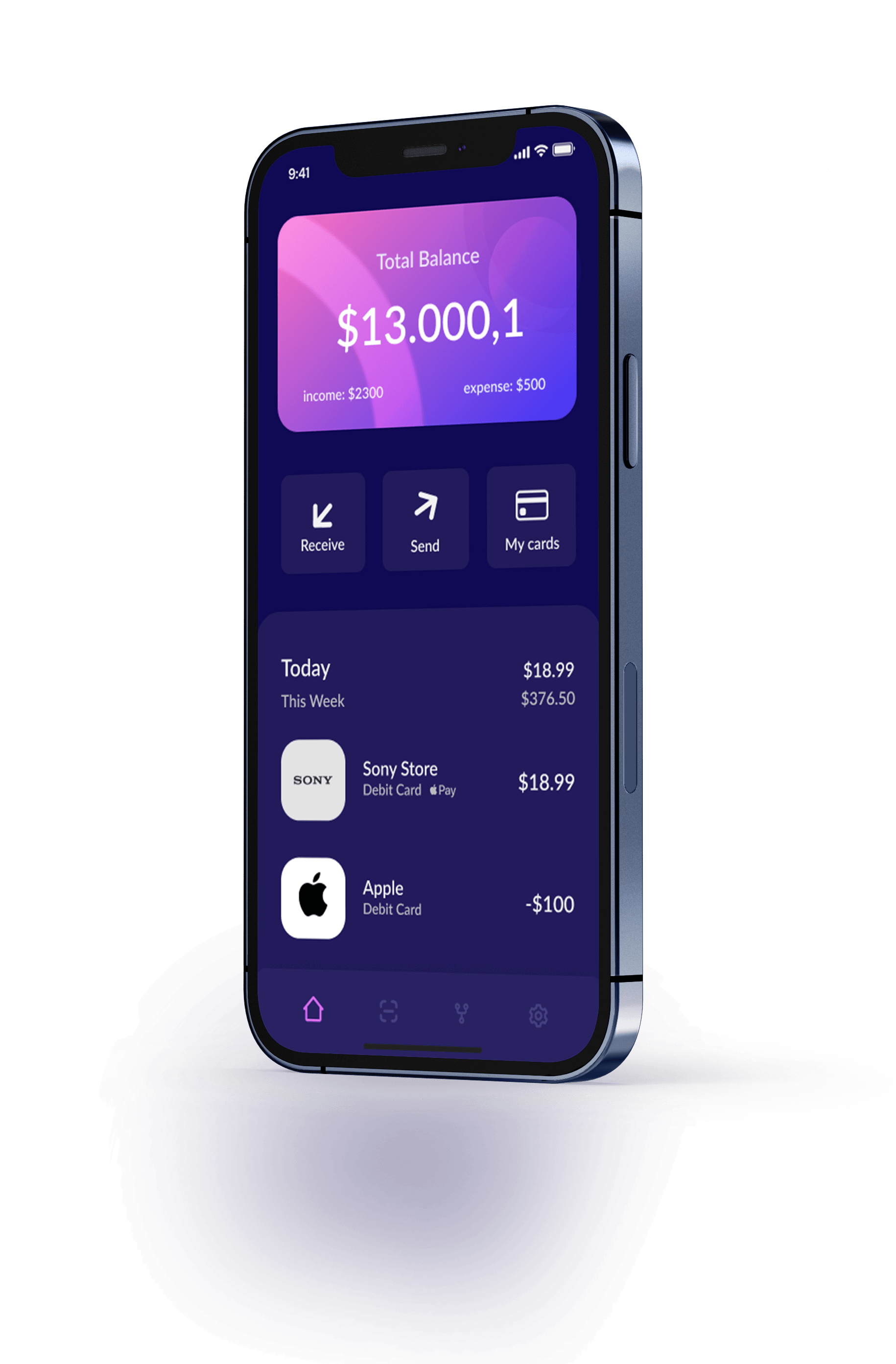 View and control your expenses in the same app, keeping track of your cash inflows and outflows.
Cards can be linked in just one place, and payments can be easily sent to different users through the linked cards.
Facial recognition as a verification method for increased transaction security, and identity validation for bank account creation and personal CVU access.